Tackling Indigenous Smoking
The Tackling Indigenous Smoking (TIS) Program is a promotion based program funded by the Department of health as part of the Closing The Gap initiative.
The main focus of the TIS Program is to promote Healthy Lifestyle choices for Aboriginal & Torres Strait Islander people in order to assist with Stamping Out Chronic Disease in our communities. The TIS Program has three teams that cover the Central West, Far West & New England Regions of NSW. The TIS teams work in partnership with health service providers across three regions as well as, Department of Education, Cancer Council NSW, and local Aboriginal Community based organisations and programs.
We offer a referral system to ensure health care needs are followed up with appropriate service providers. TIS program have a smoking specific referral system in partnership with Quitline.
The TIS team also offer school workshop sessions to promote Healthy Lifestyle practices within our schools and aim to educate children about the negative effects of Tobacco Smoke.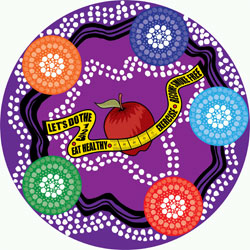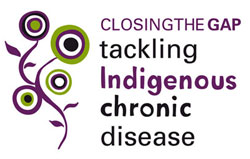 Deadly Choices
http://www.wellingtontimes.com.au/story/3446368/the-risk-of-making-deadly-choices/
Deadly Choices' is a campaign which aims to empower Aboriginal and Torres Strait Islander peoples to make healthy choices for themselves and their families – to stop smoking, to eat good food and exercise daily. 'Deadly Choices' also encourages our people to access their local health service and complete a 'Health Check' – not just to see the Doctor when they are sick but visit their health service and access support to prevent or better manage their chronic disease and remain healthy. The aim of 'Deadly Choices', to support our communities to make a 'Healthy Choice' – to make a 'Deadly Choice'.
Annual Men's Health Fore Expo
https://www.youtube.com/watch?v=GgMsaLOL9hM
The annual Aboriginal Men's Health Fore Expo was held in Dubbo / Wellington (2-5 November 2015) this year hosted by the Wellington Aboriginal Corporation Health Service Tackling Smoking and Healthy lifestyles Program. The event runs over 4 days and covers a number of health specific areas which are intended to provide education, awareness, and empowerment for the male participants to take control of their own health destinies.
Topics covered included Chronic disease, smoking cessation, Aboriginal Men and culture, domestic violence, mental health & drug and alcohol, cancer, weight loss and physical activity, sexual health, education The presentations allowed an interactive audience involvement
Please contact us on Phone: 02 6882 2757